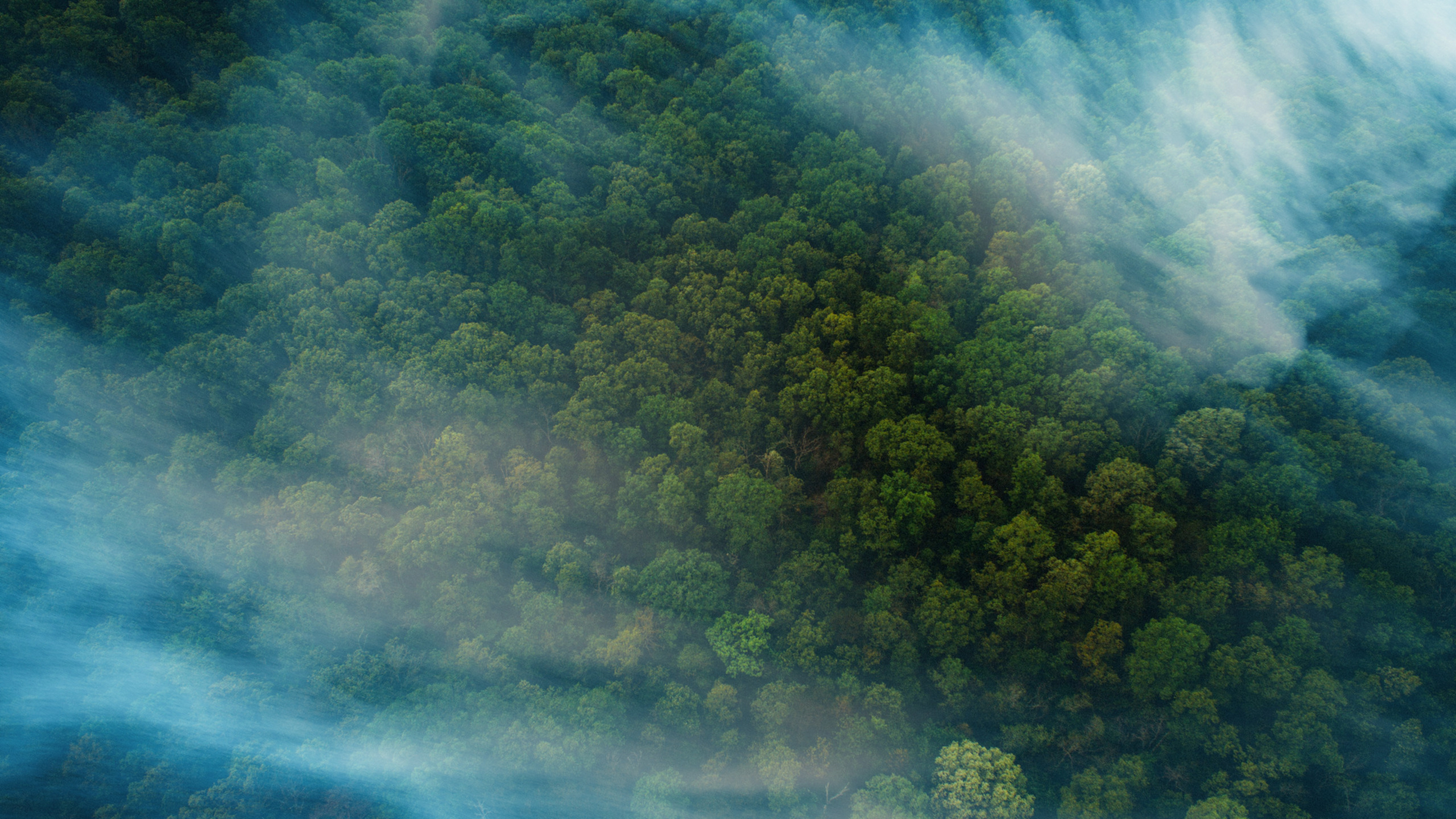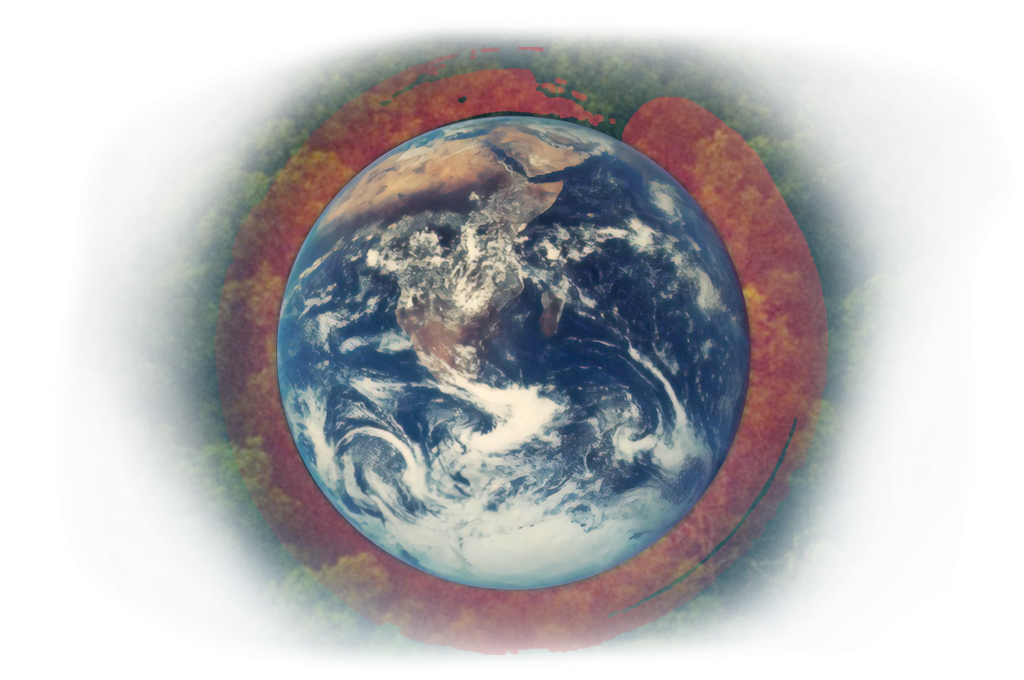 NATURE IS BEAUTIFUL
The value of beauty in a sustainable world
Aldo Coppola and Shatush love for nature is a passion that has distant roots and has always been kept alive, ever since Mr. Aldo asked formulators in the laboratory to be able to treat his customers' hair by exploiting the power of active natural ingredients. Not only to treat it but also to dye it! In fact, Aldo believed that chemical dyes, while making it possible to radically change the natural color of the hair, also brought many disadvantages: first of all, a gradual weakening of the hair fiber, as well as a real threat to the integrity of the skin. In addition, it was also relevant that, according to Aldo, the result of traditional chemical dyes was always artificial, never as natural as he would have liked. This was the reason that led him to rediscover one of the oldest traditional methods for coloring the hair: the henna.
Even today, Aldo Coppola Infusion Elements and Shatush L'Hennè coloring systems stand out from any other technique for their natural approach and for the cosmetic effectiveness of the treatments.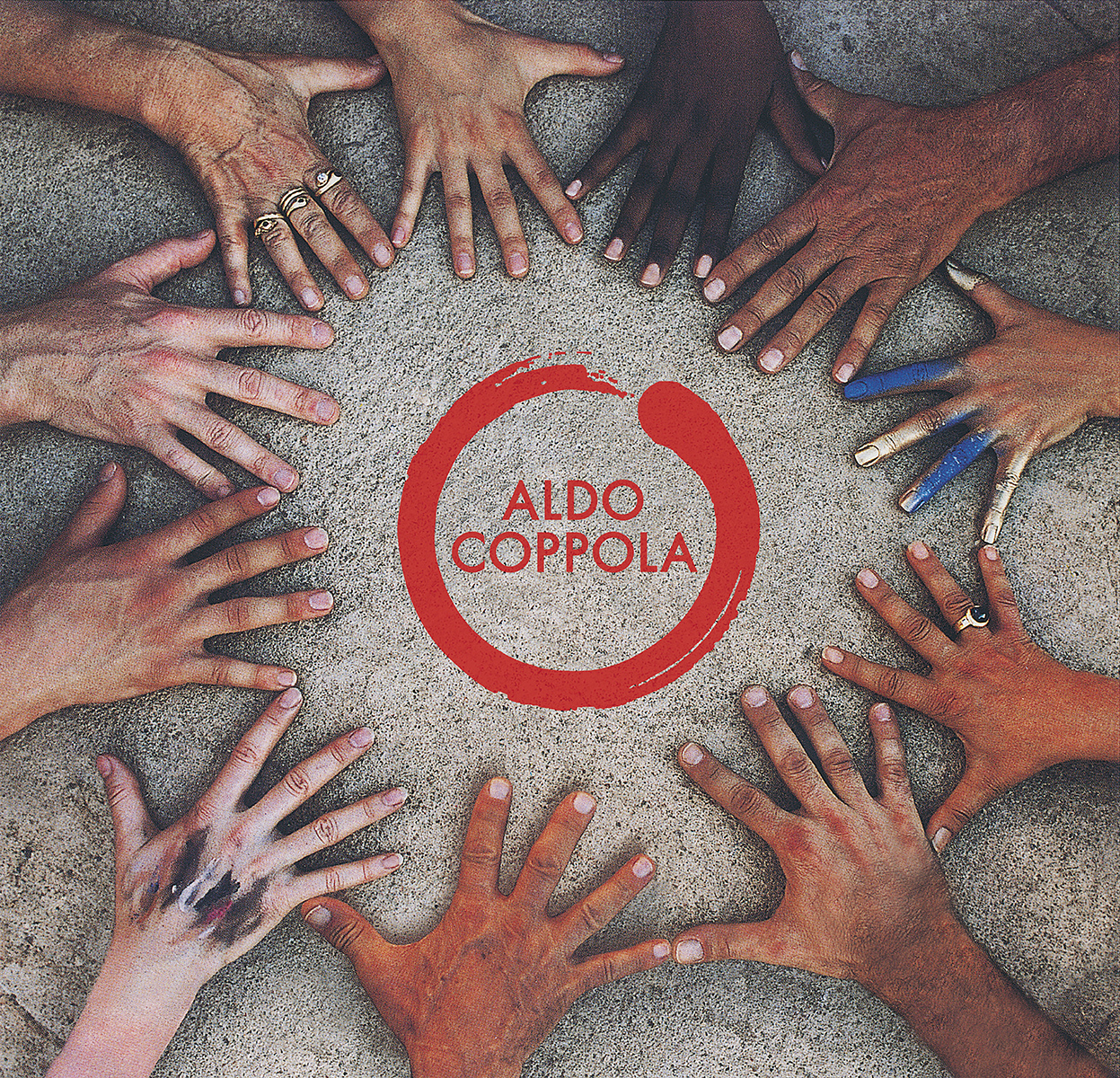 NATURAL STYLE, WELL-BEING AND LIFESTYLE
The stylistic approach with soft and feminine lines, typical of Aldo Coppola and Shatush, over the years has been complemented by research and development that is devoted to the overall well-being of the person. With great confidence in the cosmetic power of nature, the naturalness of colors and treatments was matched to the spontaneity of movements and shapes. A natural appearance means a personal and unique style, a beauty created without artificiality, in harmony with physiognomy and personality.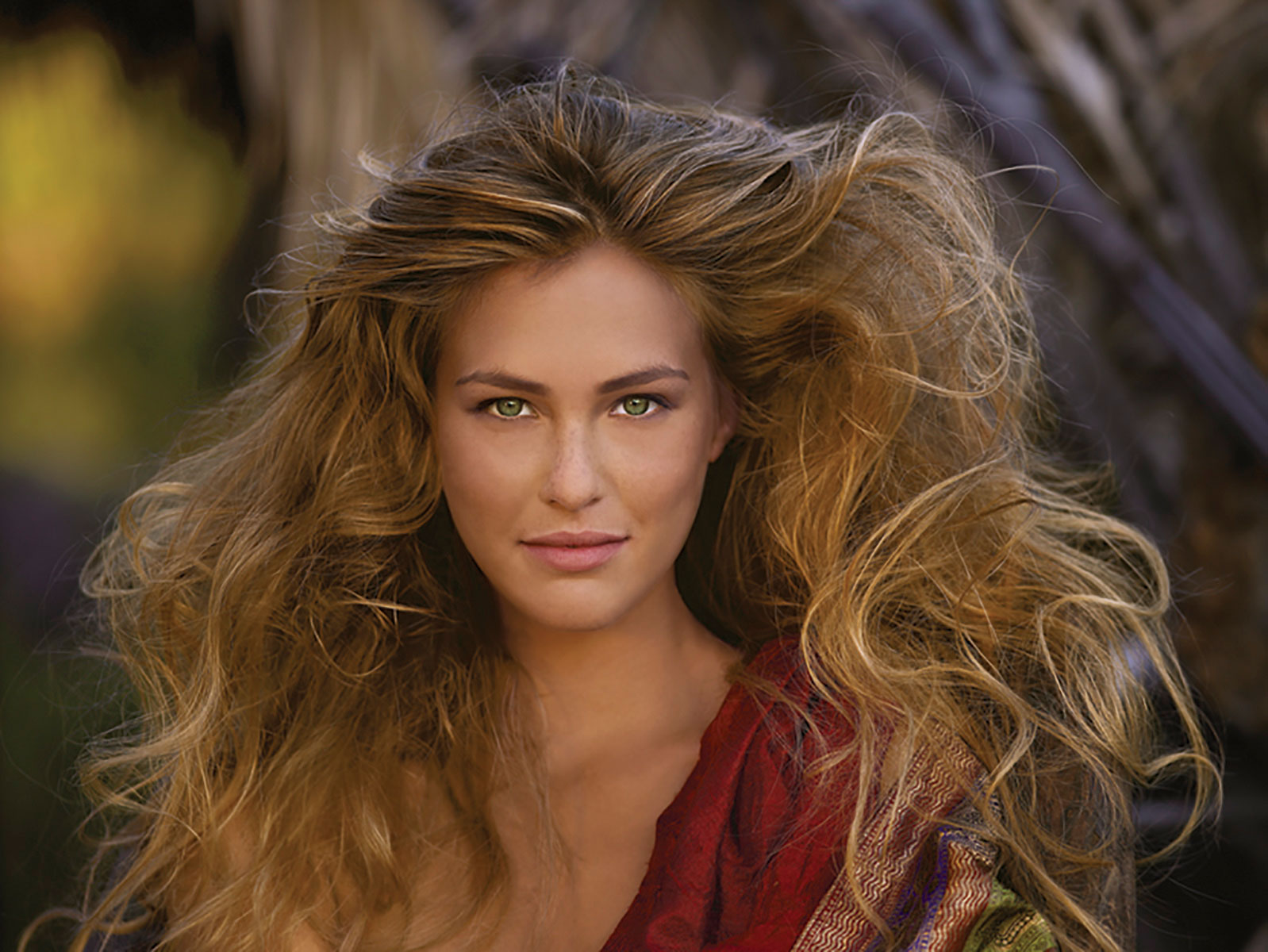 #EARTHISBEAUTIFUL
Two most popular and well-known Aldo Coppola and Shatush services, dedicated to hair care and coloring, are based on the use of natural ingredients.
Hair Therapy is born from the mixing of muds, herbs, clays and essential oils. An authentic bespoke treatment dedicated to the beauty and well-being of the hair, without the use of synthetic ingredients.
Aldo Coppola Infusion Elements and Shatush L'Hennè powders are special blends of dyeing herbs and botanical extracts, designed for the creation of coloring plant-based treatments with extraordinary beneficial properties.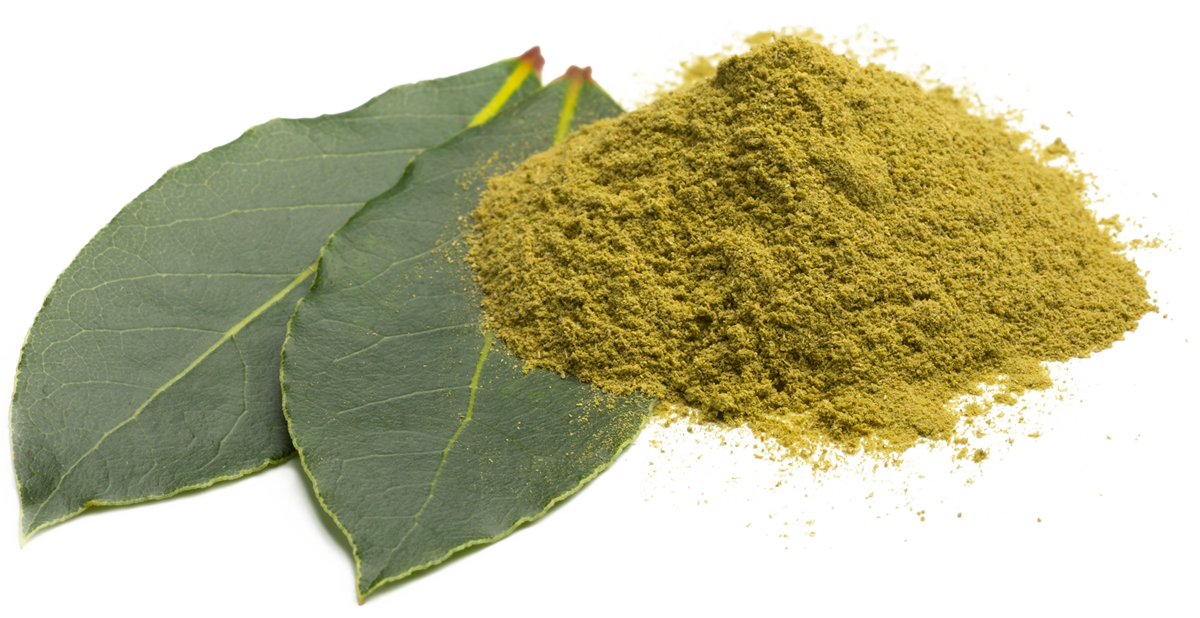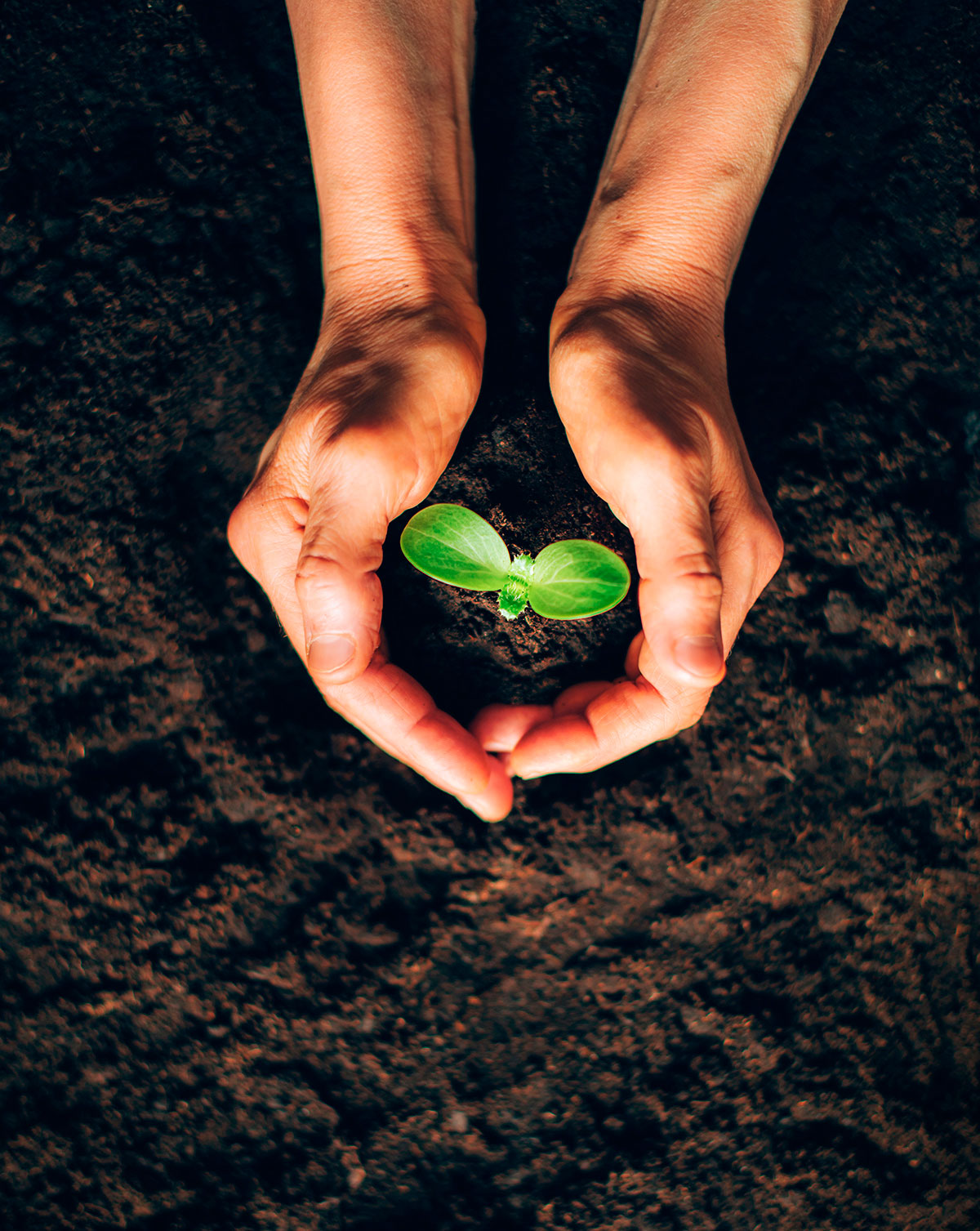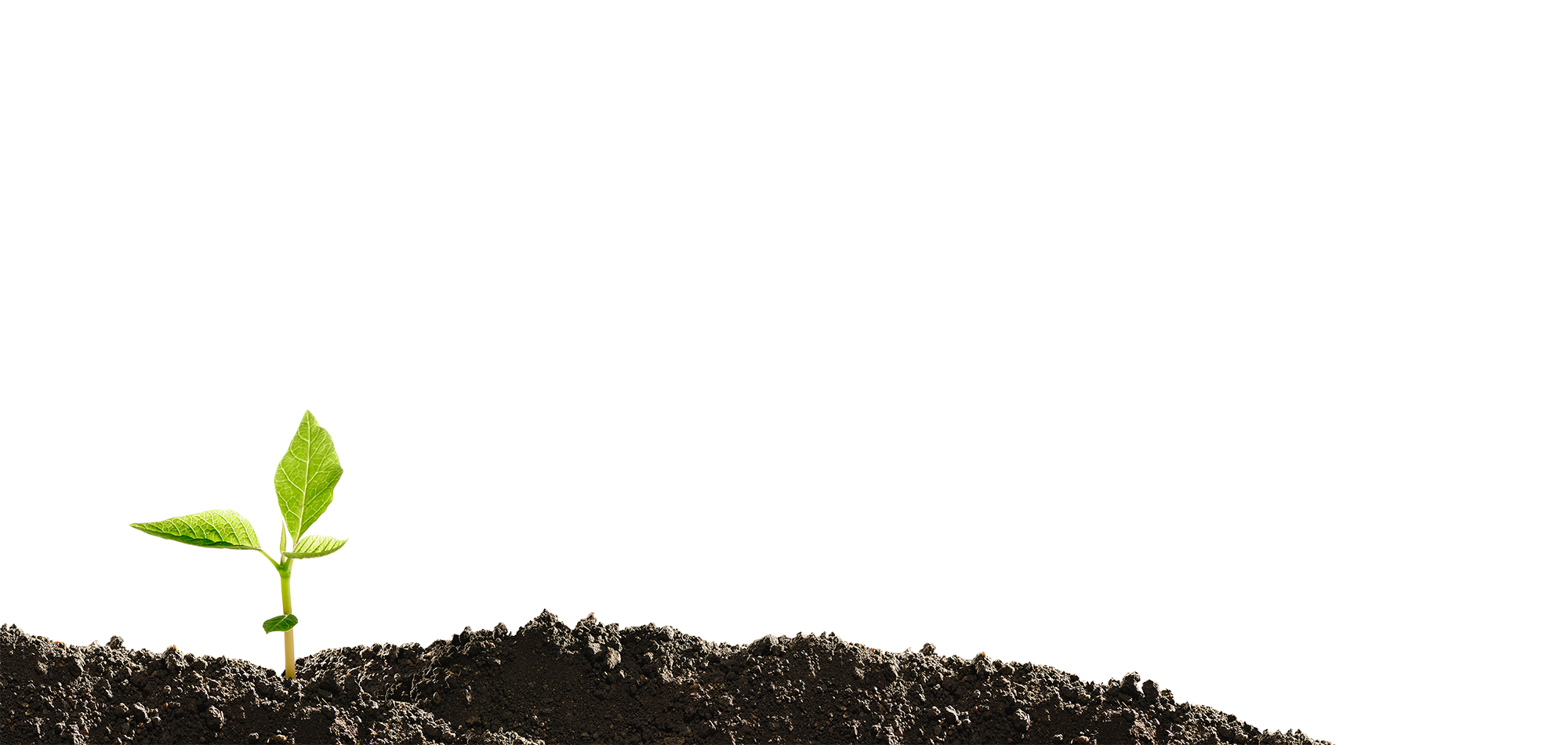 Our
RAW MATERIALS
The choice of natural raw materials from non-exhaustible sources reflects a phytocosmetic philosophy which is focused on the well-being of the person and on the sustainability of the cosmetic industry.
All Aldo Coppola and Shatush products contain natural active ingredients, most of their beneficial properties on the hair derive from plants. A cosmetic approach inspired by the richness of nature is part of our DNA. Certainly, an important and not obvious legacy in the world of professional cosmetics, where great confidence in the power of natural ingredients cannot be separated from the technical level of performance.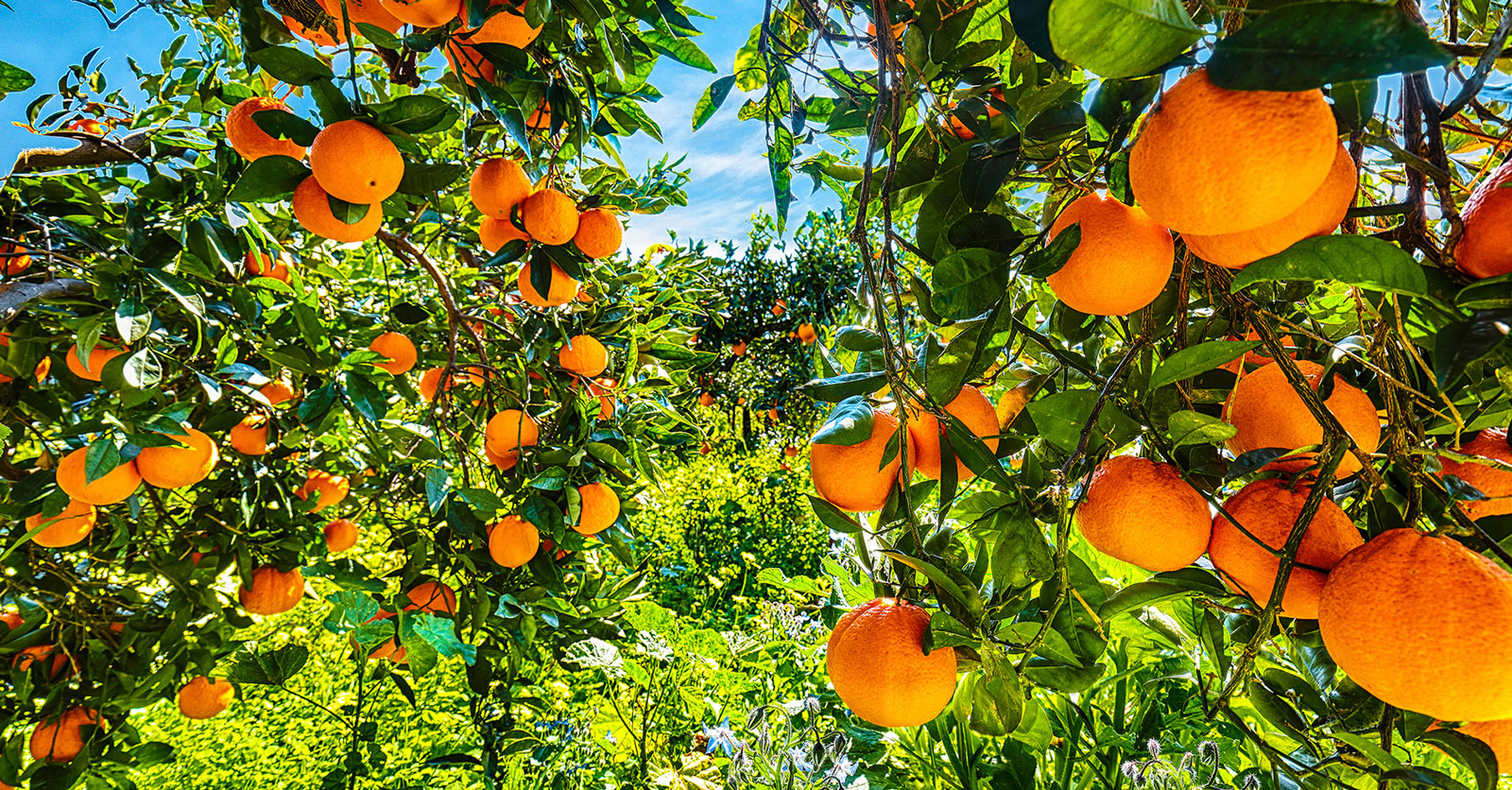 The choice to use plant extracts, derived from plants and fruits belonging to the world of traditional agriculture, means contributing to the maintenance of biodiversity in the supply areas.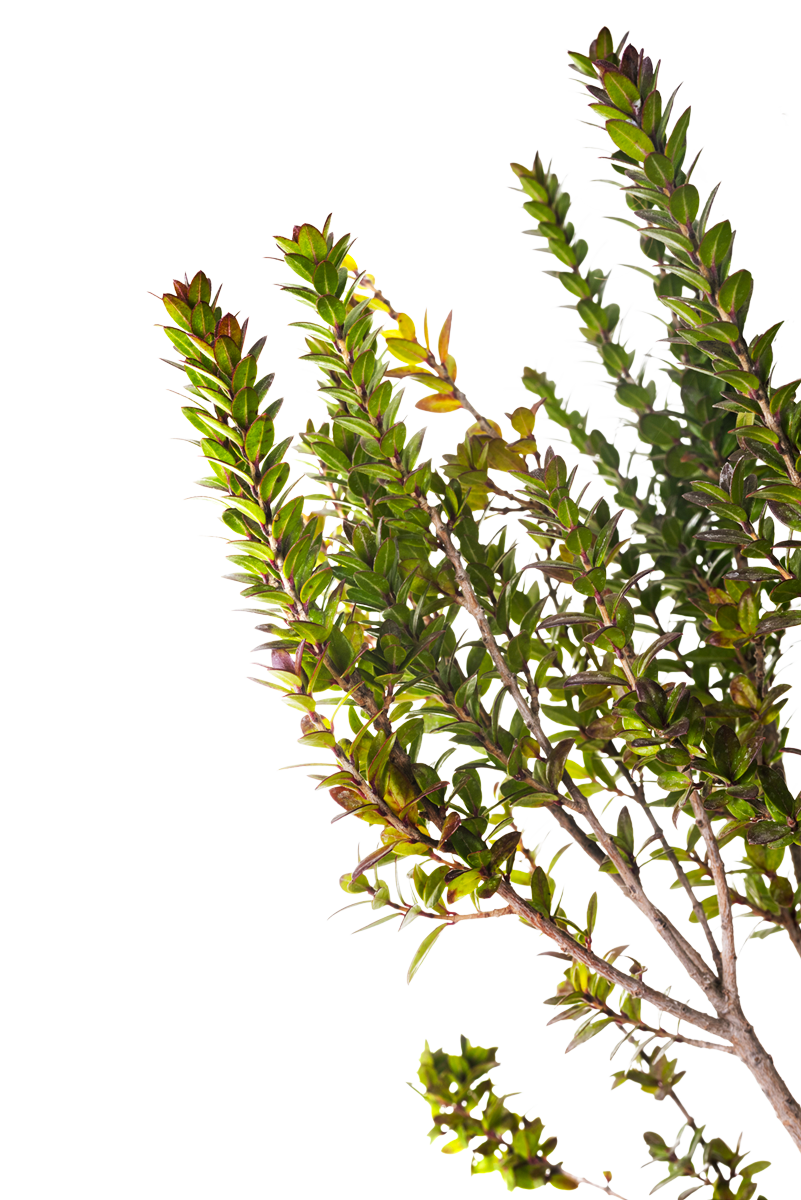 The Mediterranean
extracts
characterize many of our product lines and are the absolute protagonists of Mediterranean complex, Aldo Coppola's historical heritage. Ingredients derived from food resources of geographic local areas characterize a short supply chain, careful to the only use of non-exhaustible resources.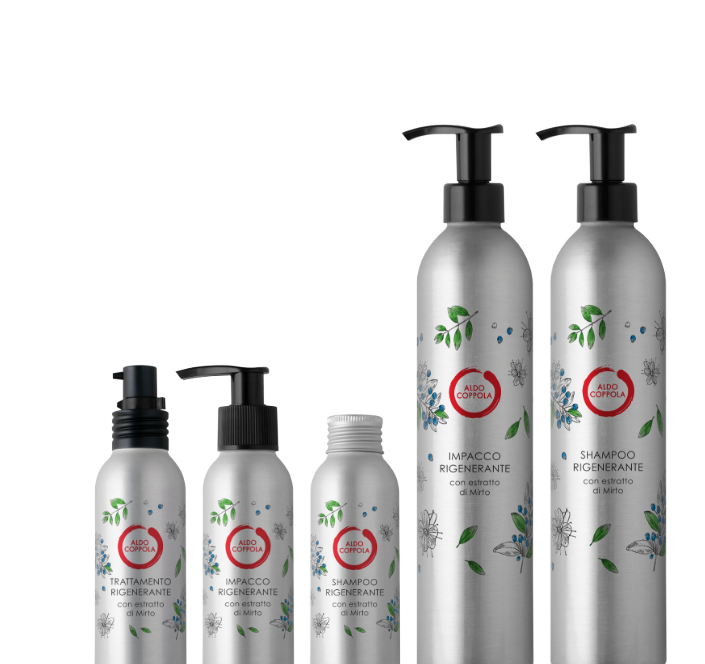 TRACEABILITY OF RESOURCES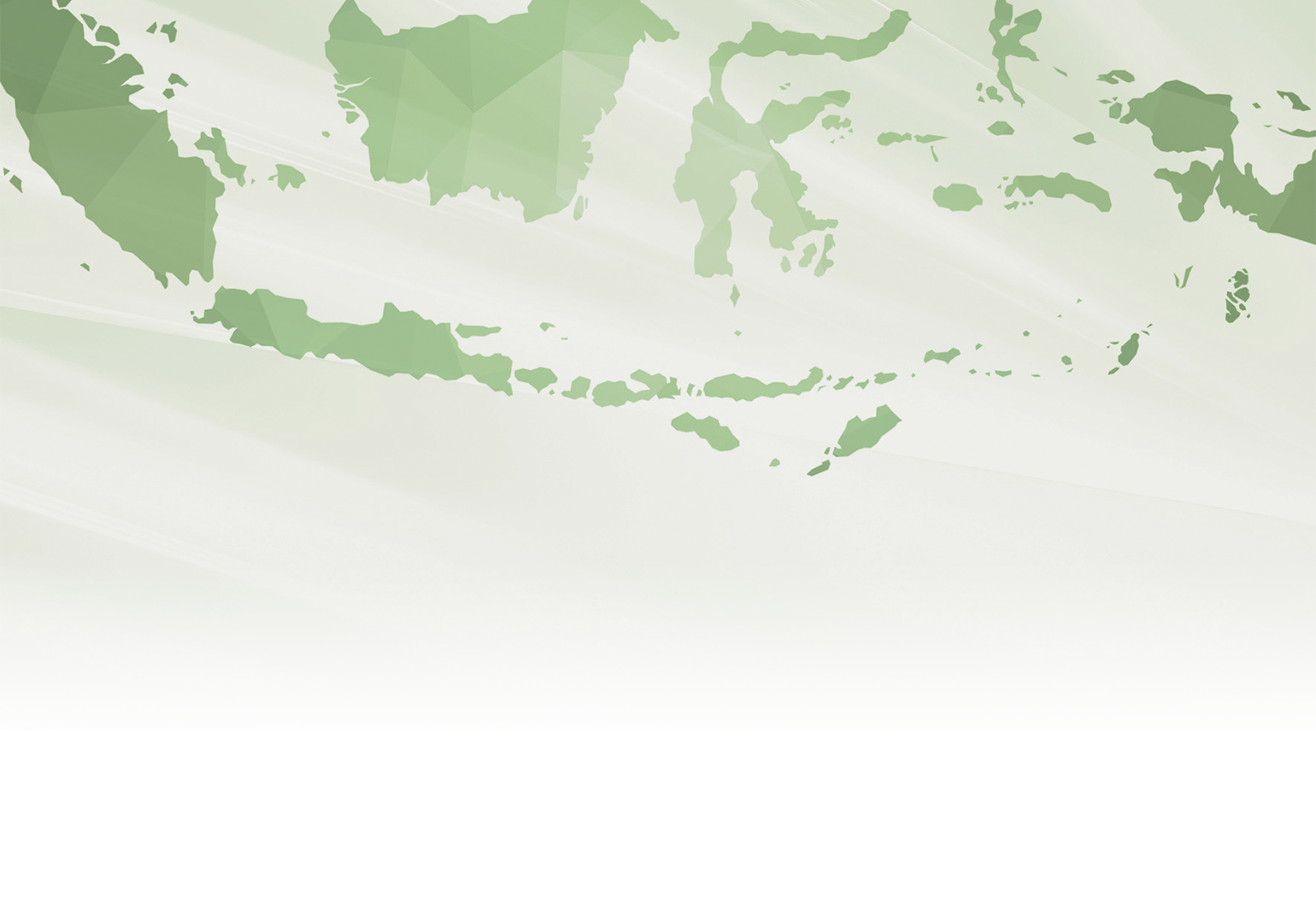 Sometimes we choose ingredients from far away, if they really bring significant benefits within a cosmetic formula, but always paying attention to the traceability and sustainability of the sources.
Our suppliers of raw materials are extremely attentive to the quality and purity of raw materials, and much more. They are concretely committed to strengthening the development of local economies that are worthy of support and respectful of the resources they supply.
NYAMPLUNG OIL
The Nyamplung oil contained in our AMO Volume Mousse is cultivated in the Indonesian island of Selayar through entirely organic, eco-sustainable production processes without the use of pesticides. Cultivation helps to fight deforestation and promotes local activity and the economic development of the island.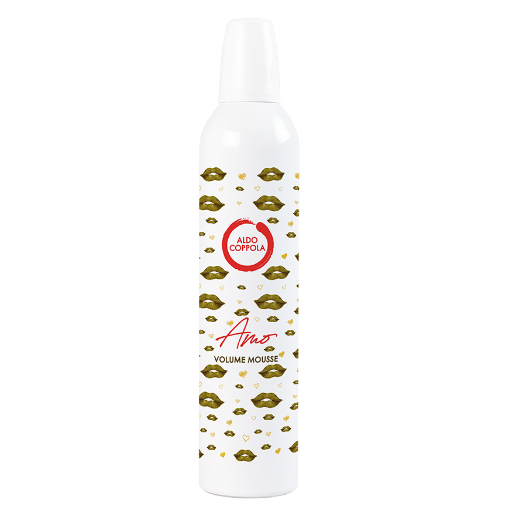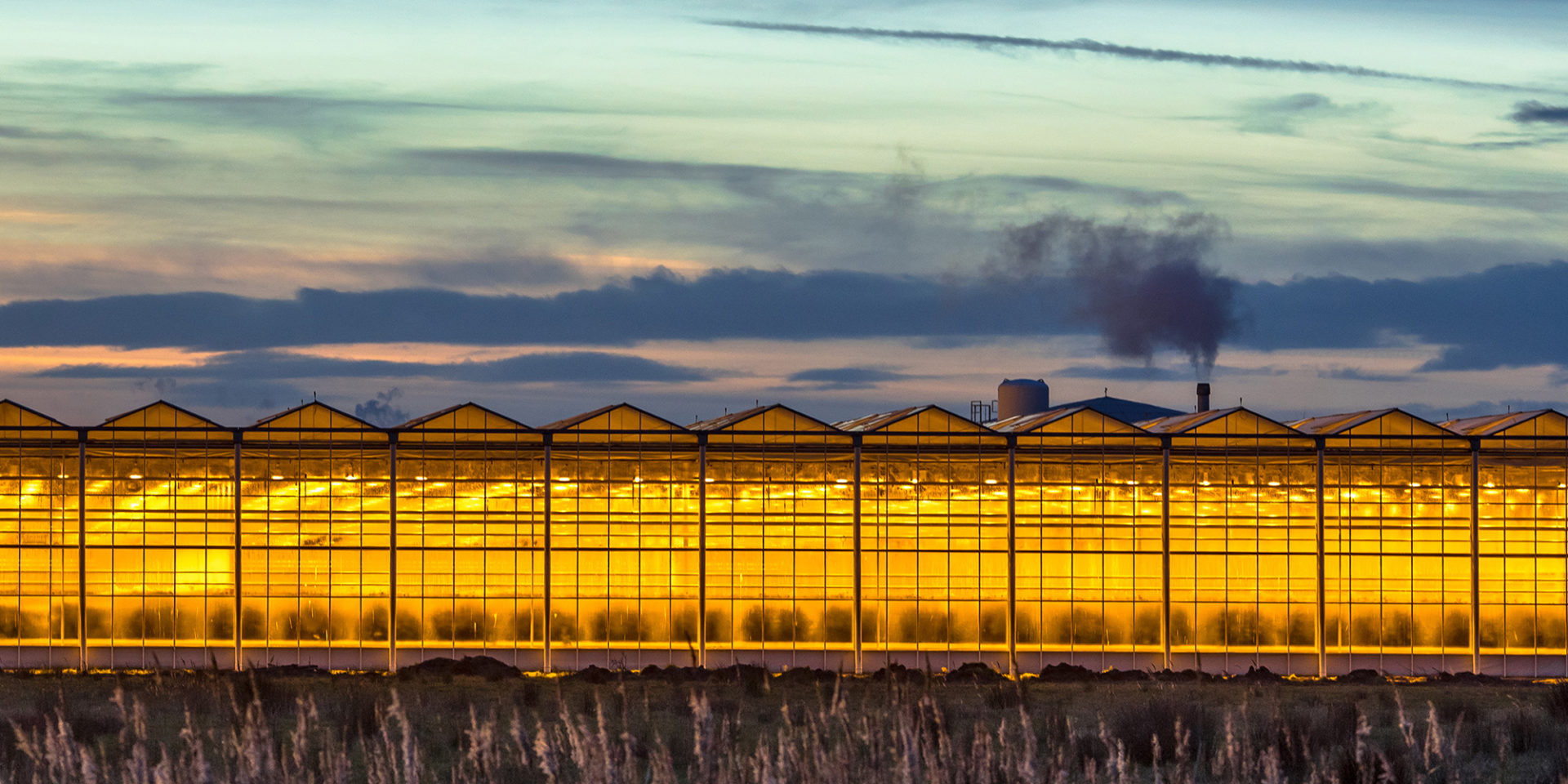 ADVANCED development labs
We collaborate with state-of-the-art development laboratories in the selection of raw materials, attentive to the cosmetic properties of the ingredients, to their residue-free "lightness", to the best quality plant source, grown according to BIO standards. We are proud to be able to take advantage of many "humble" ingredients for the benefit of hair, but enriched by the knowledge of extractors and formulators, as well as by their absolute purity and their harmonious combination.
In choosing our production partners we increasingly rely on companies that are attentive to the theme of ecological and ethical sustainability.
The use of resources from renewable sources, the conscious use of water sources, the progressive reduction of CO2 emissions are today fundamental criteria for us to choose certified production sites that contribute to our product lines.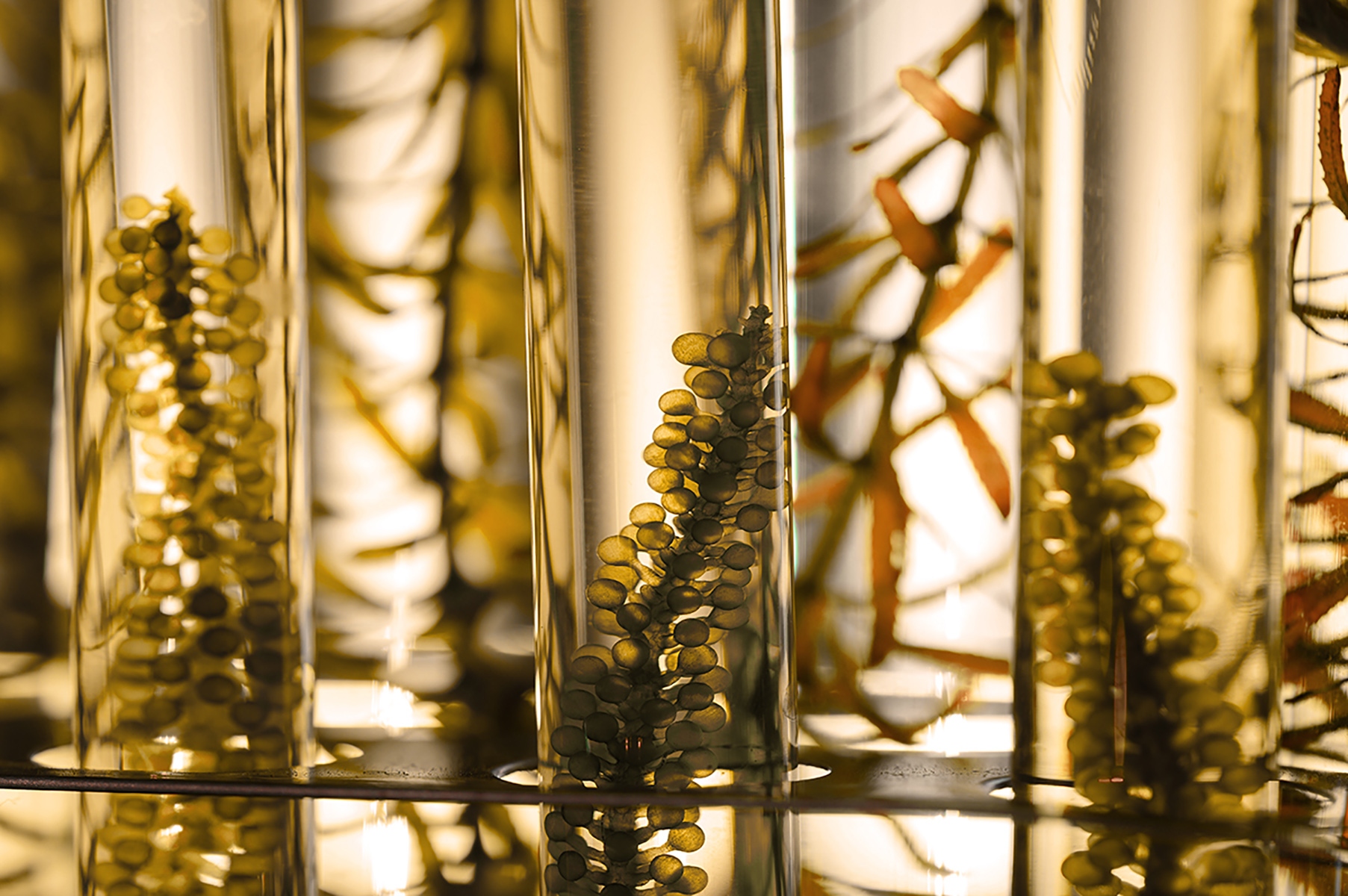 The star ingredient in Aldo Coppola's Aquamare line is the brown seaweed extract, a widespread species that grows in shallow waters throughout the Mediterranean area. Being exposed to wind and sunlight, it is forced to fight dehydration to ensure the survival of its cells. This is why it has developed a protective membrane similar to our epidermis, capable of limiting the evaporation of liquids from its connective tissues. This amazing affinity with our skin has provided the inspiration for the creation of a completely natural cosmetic ingredient useful for restoring the correct NMF natural moisturizing factor.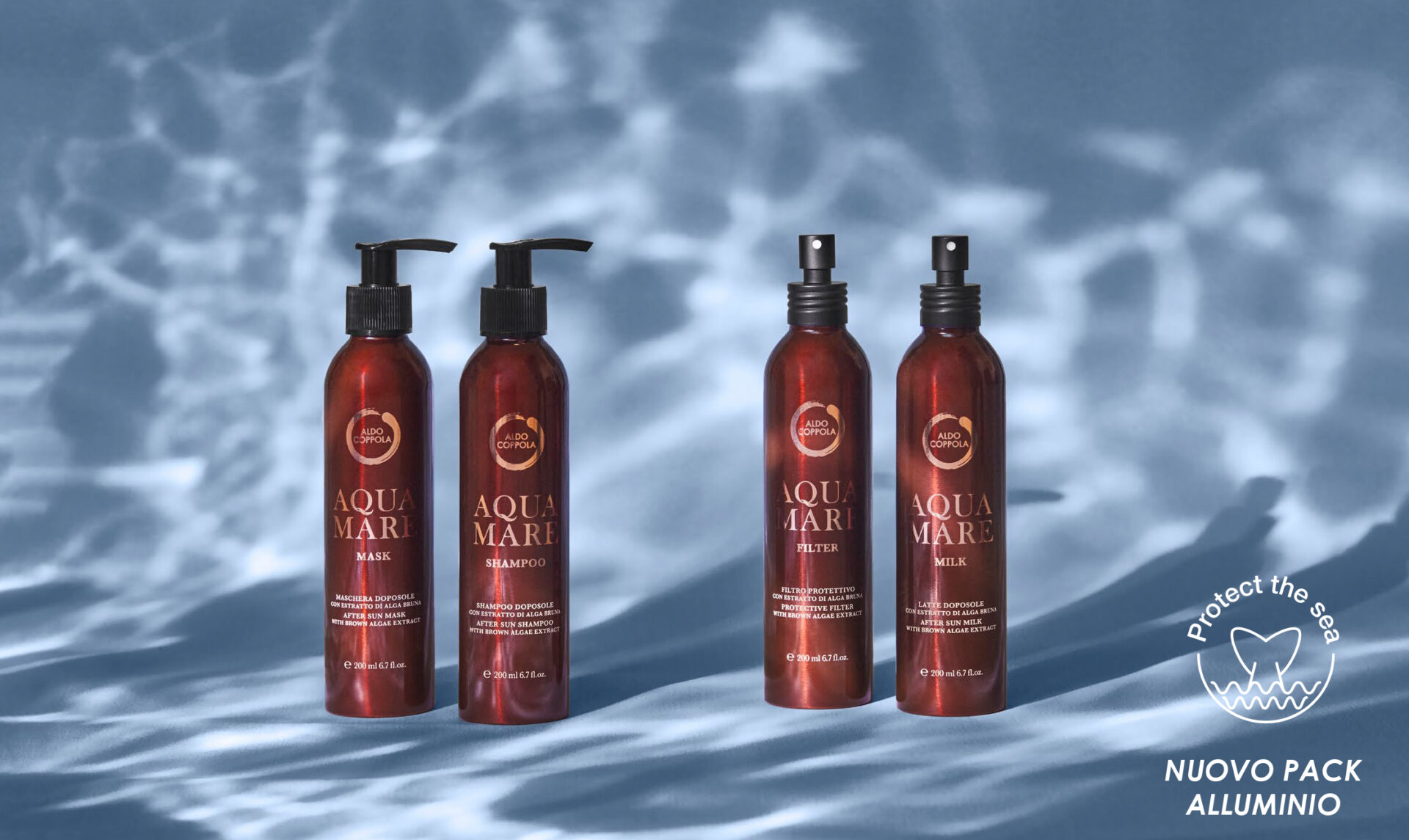 CAN'T DO WITHOUT Products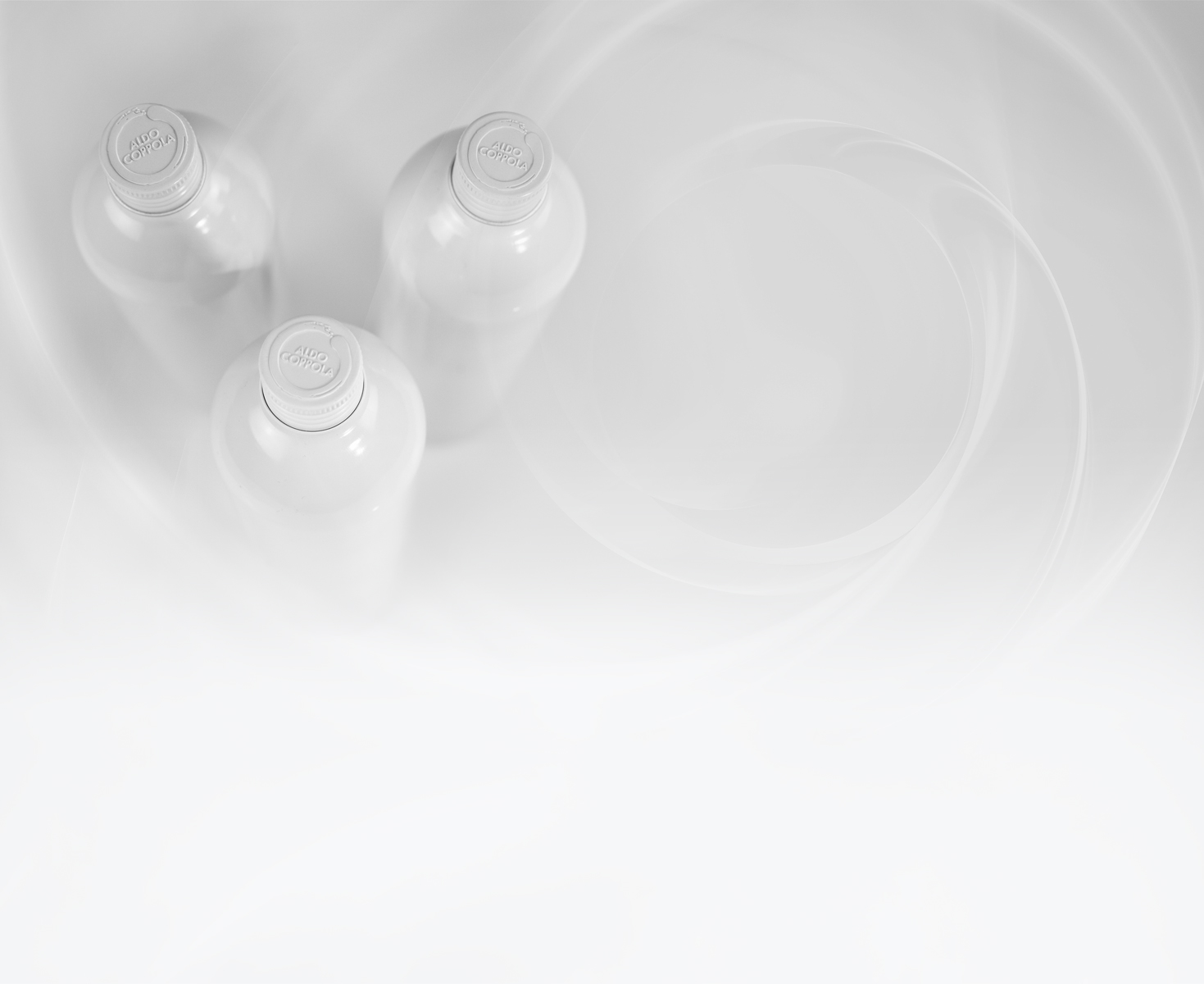 Glass and Aluminium
packaging
For our product lines, we choose to commit to the use of recyclable and reusable packaging, in favour of a reduced environmental impact, not only in terms of production processes, but also through a total review of the pack design.
Glass, a precious and versatile material, does not age with the time and with its refined versatility finds an exclusive place in the luxury market. Aluminum, with its sophistication and delicate brightness, is an equally safe and environmentally friendly material. Like glass, it preserves its content in an excellent way, and is 100% recyclable.
Glass and aluminum embody the idea of ​​tradition associated with innovation in design. They are eco-sustainable and recyclable materials, absolutely unique and perfectly in line with a philosophy that aims to achieve a 360-degrees well-being.
From this year the ALDO COPPOLA AQUAMARE line is also packaged in aluminum bottles.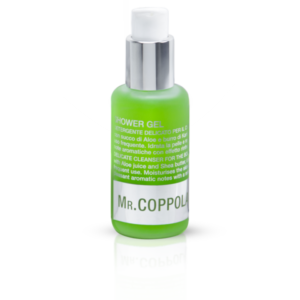 Have you ever thought about how many empty cosmetic bottles are wasted in our cities every year?
It is true that correct collection and recycling make it possible to reduce waste and close a virtuous circle with the reuse of raw materials. But, we wondered, can we reuse a bottle several times before throwing it away?
Reuse & Recycle
is our initiative for the reuse of aluminum containers. Shampoos and Masks of our most recent product lines are available in a 100ml aluminum travel bottle and in a 500ml refill format – the same one which is used in the hair salon – so that the small bottle can be filled and used several times with a consequent reduction in overall packaging consumption.

SUSTAINABLE CHOICES
In our company we make small and big choices to contribute to the well-being of the planet, because we are convinced that a healthier environment can make our lives better. Being respectful of the resources that nature offers us is a first step towards a better life condition.
In steps, we are also committed to change several habits.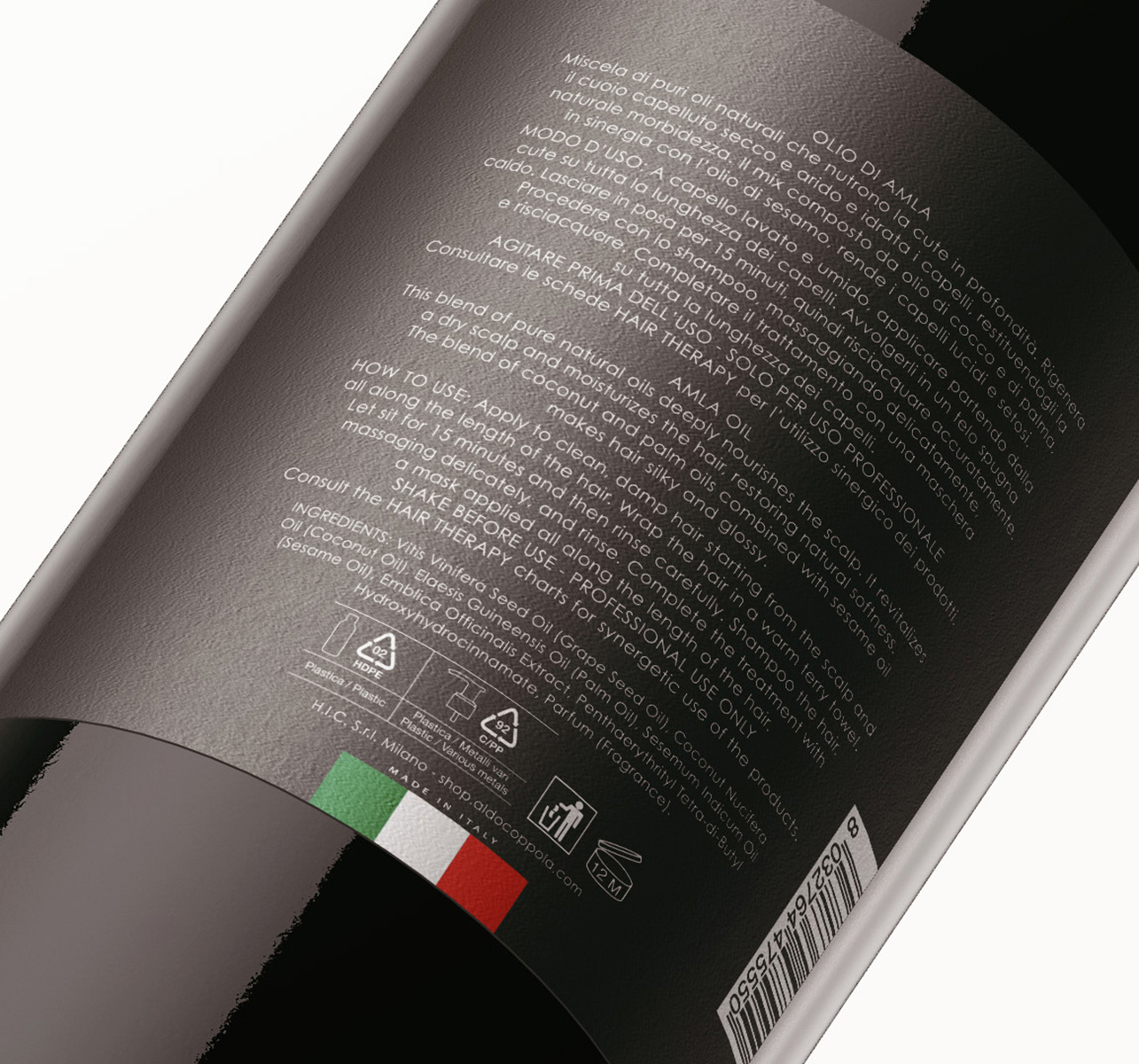 RECYCLING labels
On our labels we are introducing a new instruction: the material from which all the packaging items are made. This information will help our customers to properly dispose of the packaging of all our products. Of course, everyone has to follow the provisions of waste disposal given by local authorities.
PAPERLESS
COMMUNICATION
To communicate with our customers we adopted a paperless approach and we offer a digital-only information system about our products.
In every Aldo Coppola Atelier, QRs are positioned on the mirrors and invite guests to consult our websites with online insights and downloadable brochures.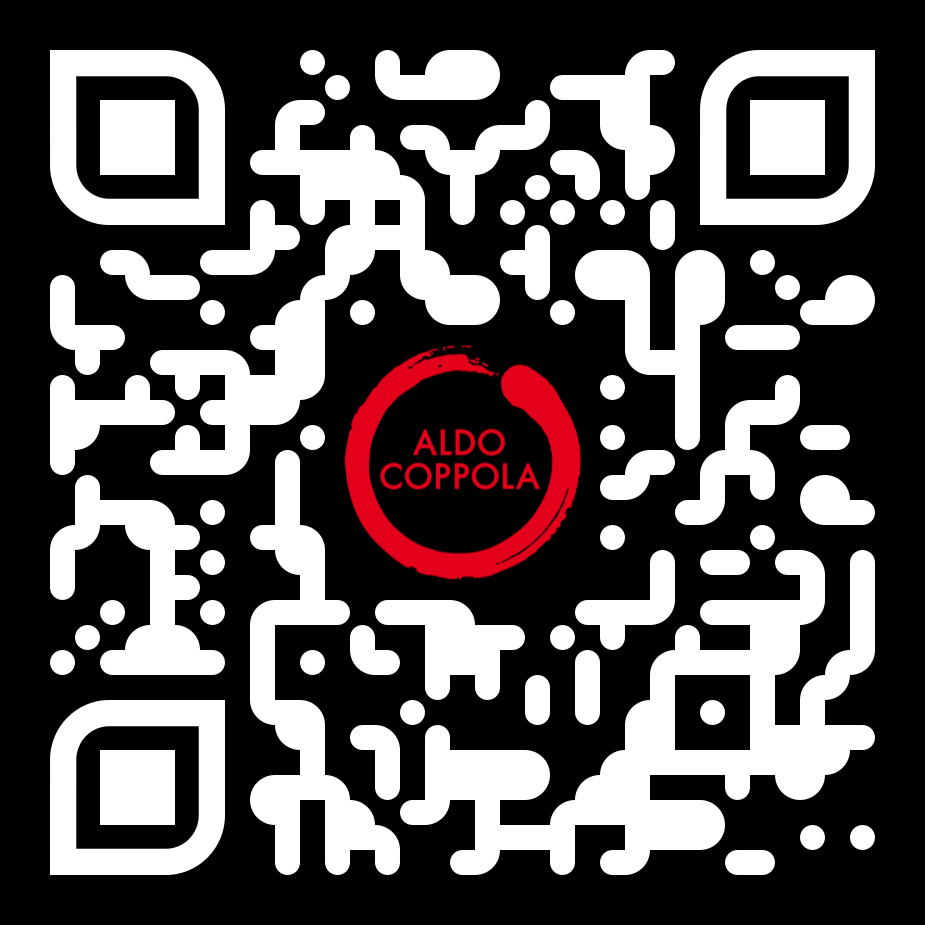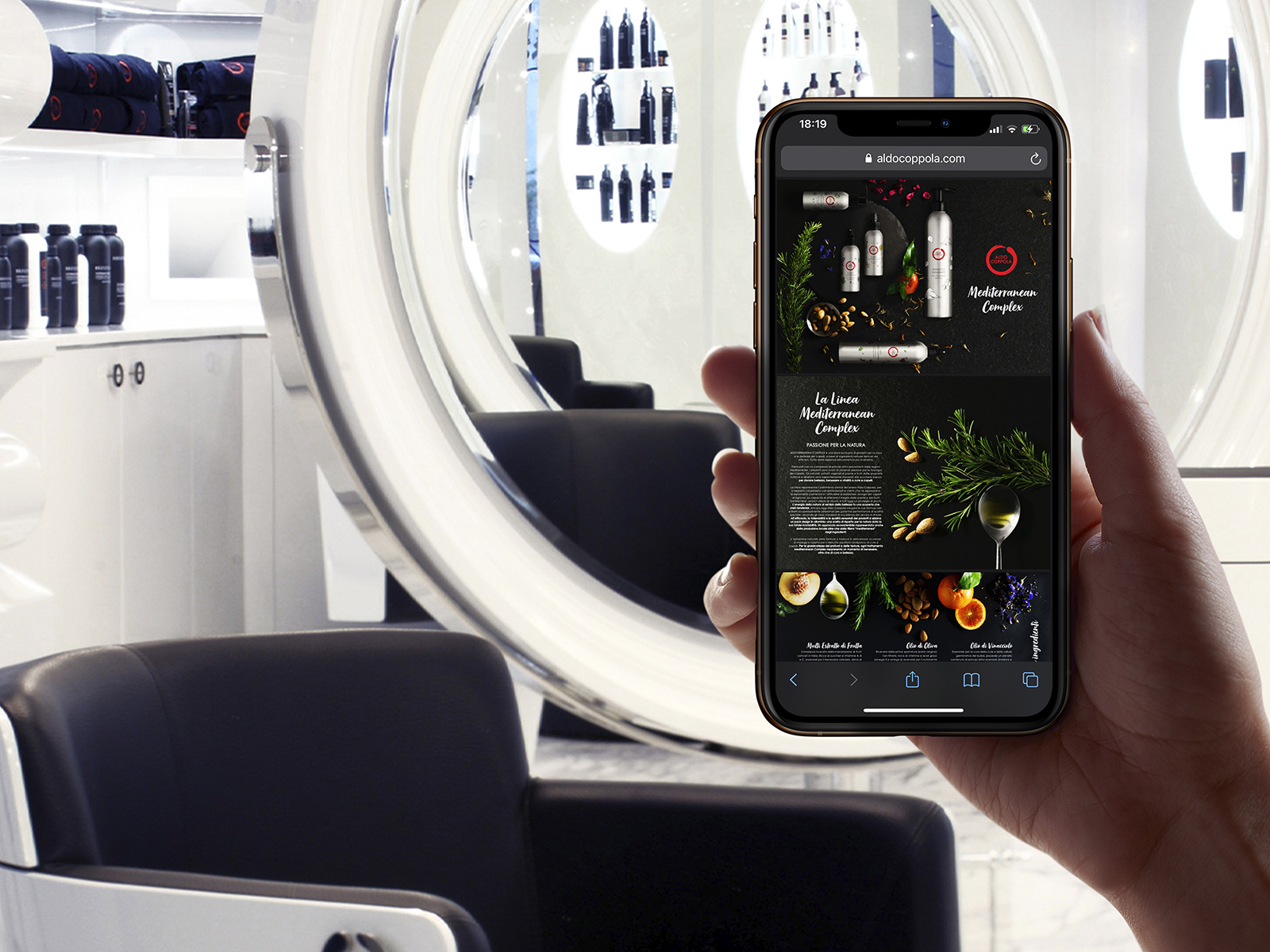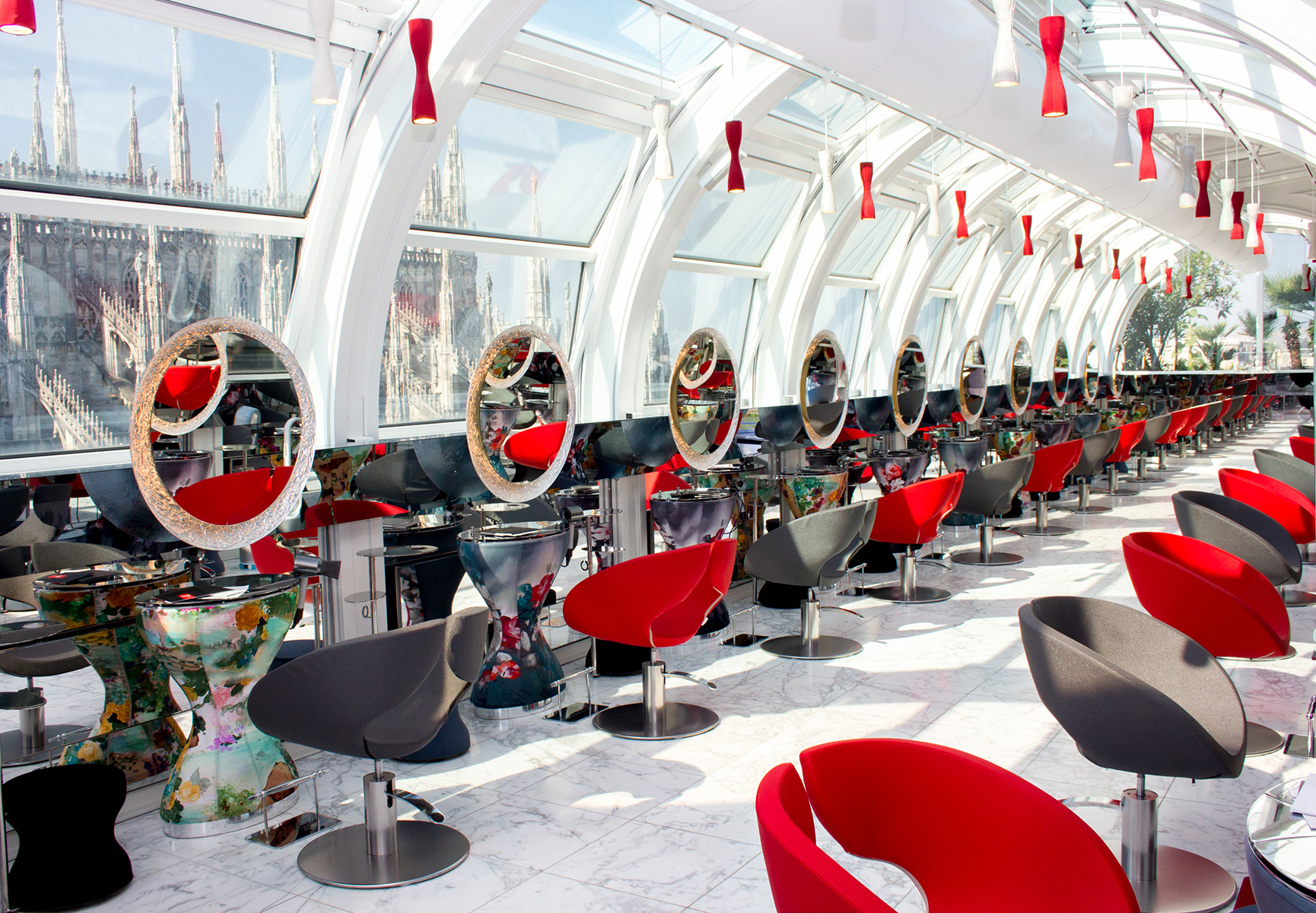 The furniture of our ATELIERS
The design of Aldo Coppola salons has always been evolving to be always eco-sustainable. From eco-lighting to aluminum workstations, the investigation and research in the development of a concept that could fully respect the environment has been a primary goal for us. And in 2018 at the Mondial Coiffure Beautè international event we won the Innovation Design Award for having designed and created the first furniture for beauty salons that gives the possibility to change the look of the Atelier simply by replacing the coating.
Aldo Coppola's "Dressing Beauty" is a new design model that revolutionizes the way of thinking and living the salon, that can vary its coating according to seasons, trends, tastes. The furniture can be "dressed and undressed", totally changing its design by choosing it from a sample palette.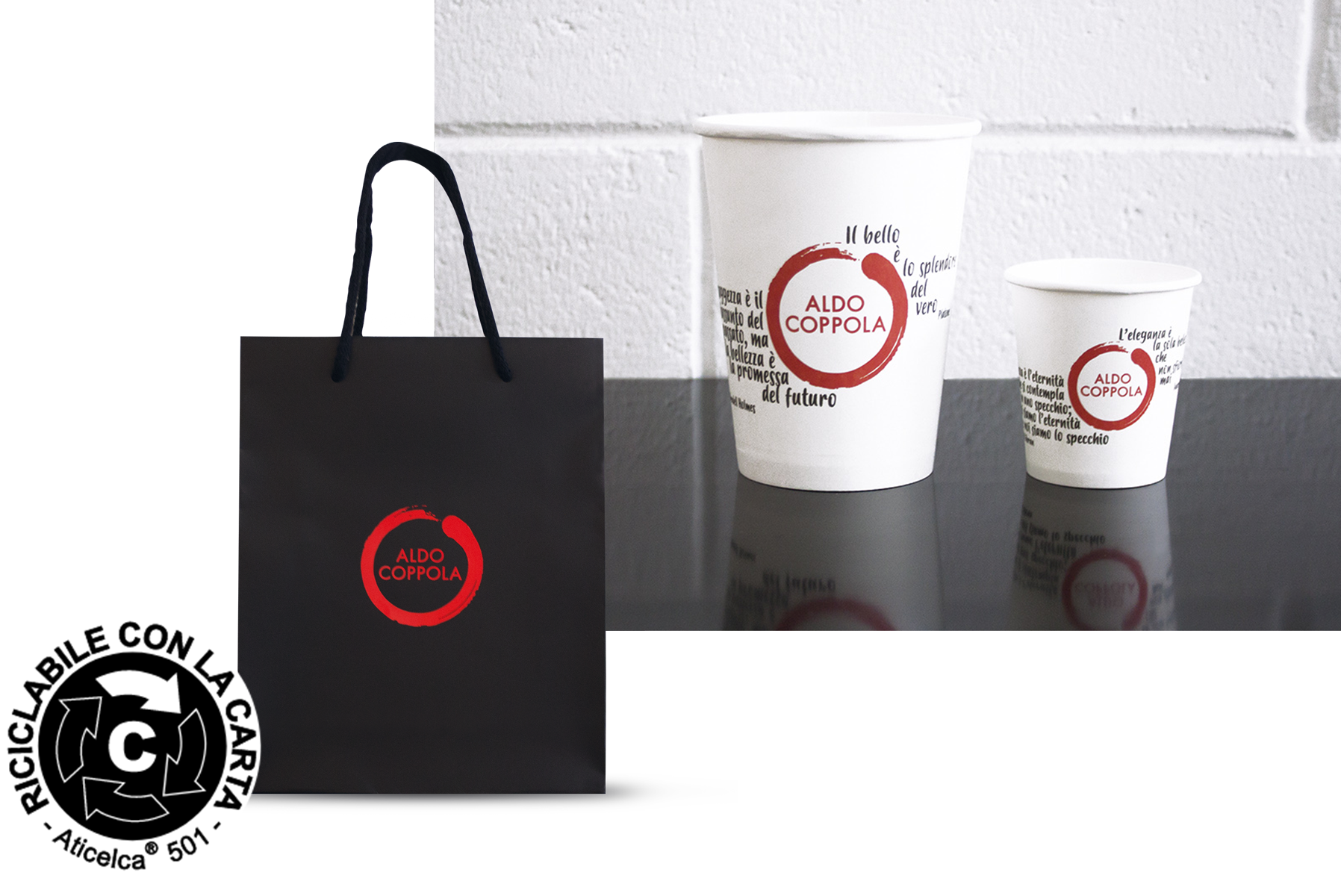 We abolished plastic bottles and cups by replacing them with paper cups featuring inspirational phrases.
For the protection of the environment, our institutional shoppers are made of paper and recycled cotton, two eco-friendly materials. Aldo Coppola paper shopping bags have undergone the Aticelca technical assessment, which judged them suitable for disposal in separate paper collection. The fabric shopper bags are made with 100% recycled cotton from industrial waste and are completely recyclable.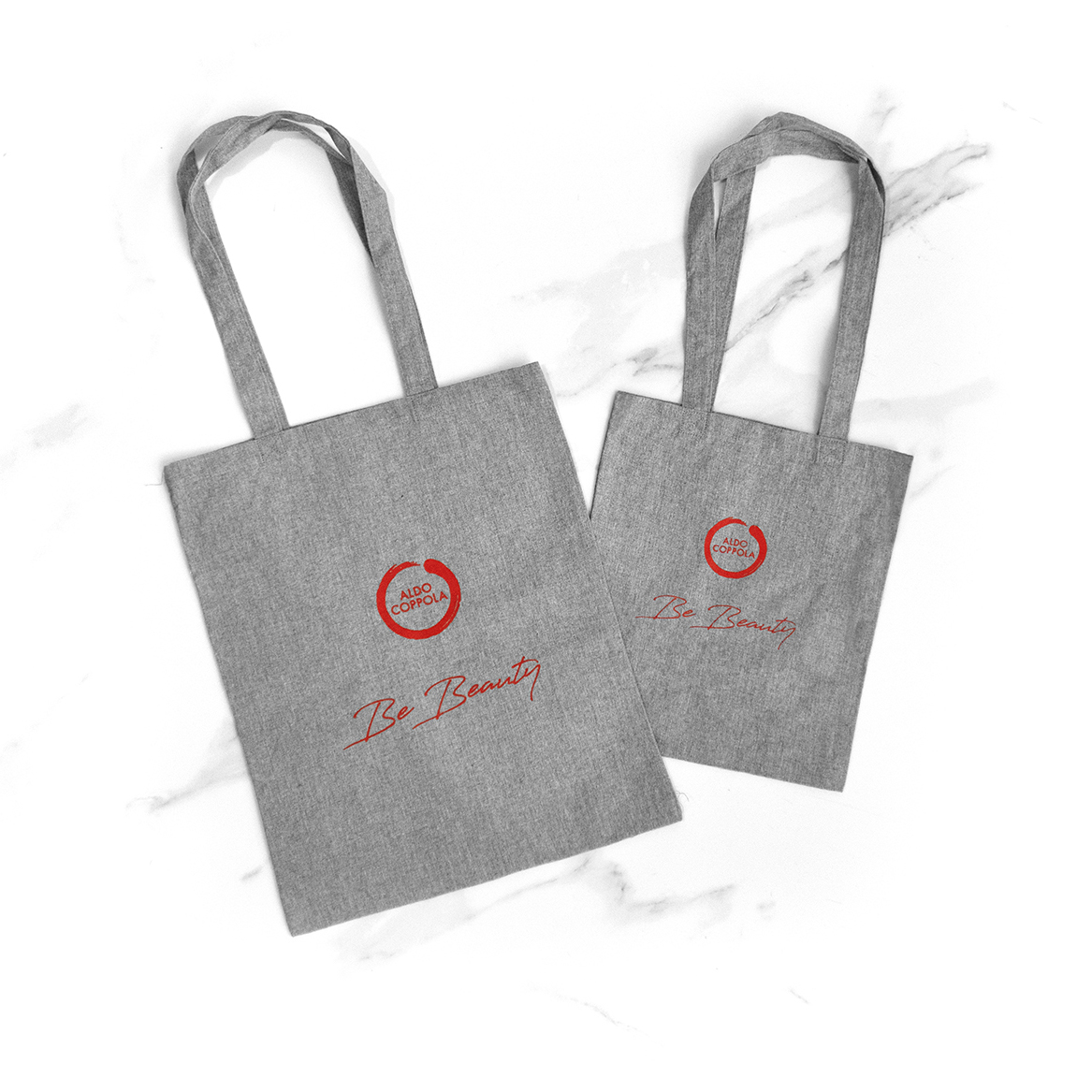 Choose your SUSTAINABLE Products