Pink Line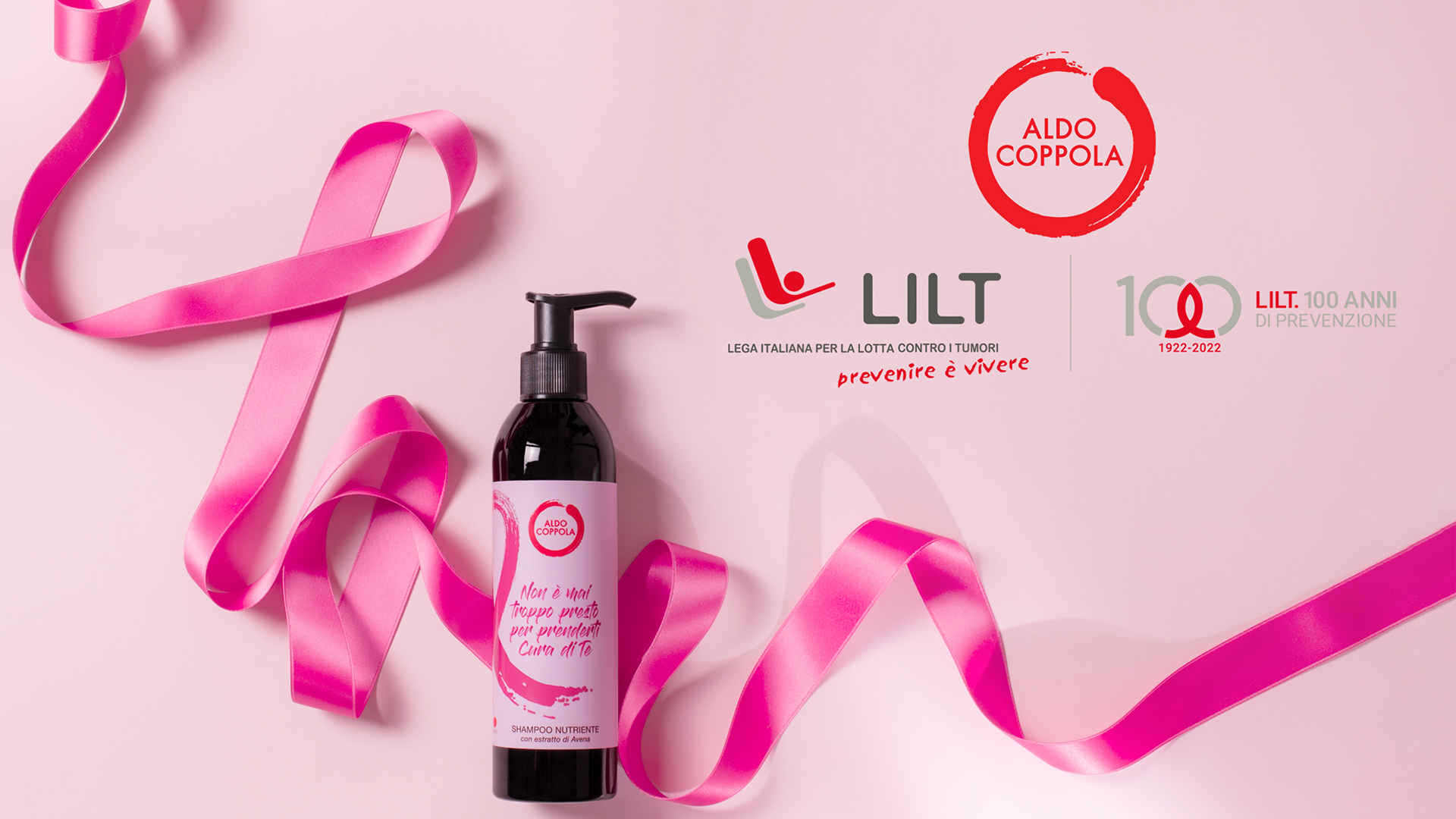 Aldo Coppola Pink Line
"It's never too early to take care of yourself"
Aldo Coppola supports the Italian League for the Fight against Cancer in an important communication campaign in favor of the early diagnosis of breast cancer.
The brand's involvement in this initiative establishes a link between self-care, love for life and the world of beauty. The theme of the pink bow, symbol of a common battle in favor of life, is declined in a line of exclusive products: the PINK LINE Aldo Coppola.
The historic Black Line wears pink in a special Limited Edition that includes a wide range of products in the original formulas, the result of a natural biocosmetic inspiration. Vitamin complexes, vegetable oils and officinal extracts are blended to achieve maximum performance in a variety of treatments.